kliknij na zdjęcia / klicken Sie auf die Fotos / click on the photos
GOLD OF KULBACKI IN GERMANY - THE BASIC OF KULBACKI PIGEO0NS
*Po nich mozna sobie zarezerwowac mlode!

*Aus diesen AS-UNIKAT kann man sich Junge reservieren!

*From this AS you can order young pigeons!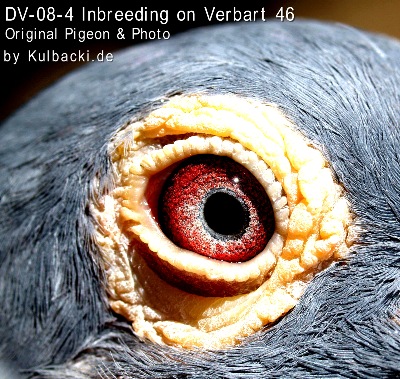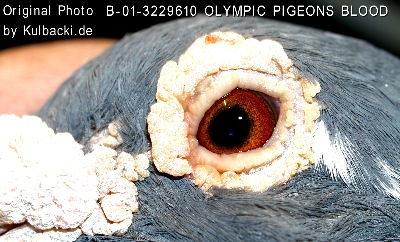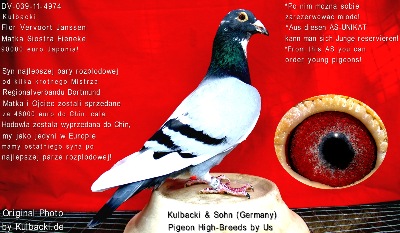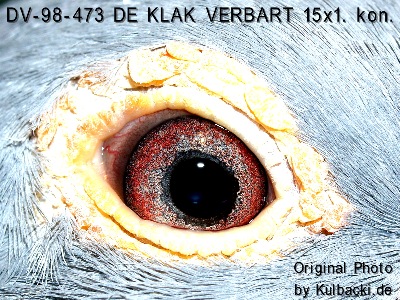 wkrótce dodam nowe zdjęcia
Soon I'll add new photos
Bientôt, je vais ajouter de nouvelles photos
Bald erscheinen hier neue fotos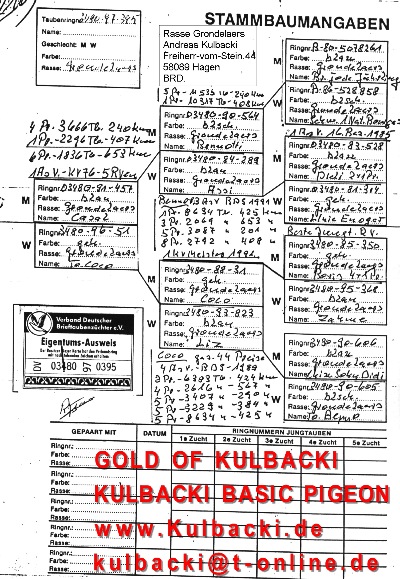 GRONDELAERS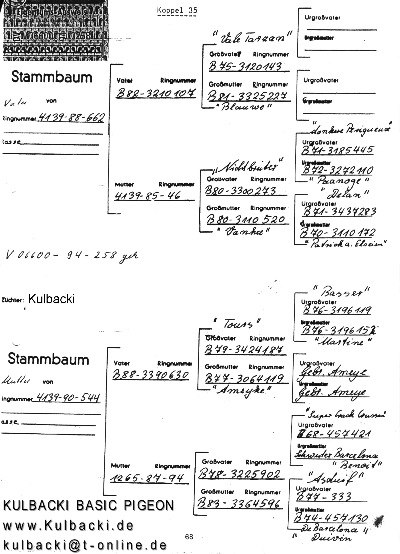 VERBART46; 15x1.kon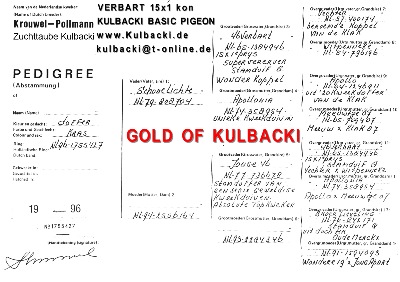 VERBART46; 15x1.kon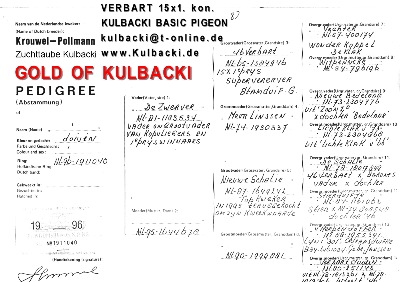 VERBART46; 15x1.kon

BROTHER OF SONY ; BRAT SONY; BROTHER OF SONY IS THE BASIC OF KULBACKI PIGEONS

Son old Couple x de 620 daughter of Bijter 007 (James Bond) is the Basic of Kulbacki and Son!

Im Moment bereiten wir die Inhalte für diesen Bereich vor. Um Sie auf gewohntem Niveau informieren zu können, werden wir noch ein wenig Zeit benötigen. Bitte schauen Sie daher bei einem späteren Besuch noch einmal auf dieser Seite vorbei. Vielen Dank für Ihr Interesse!